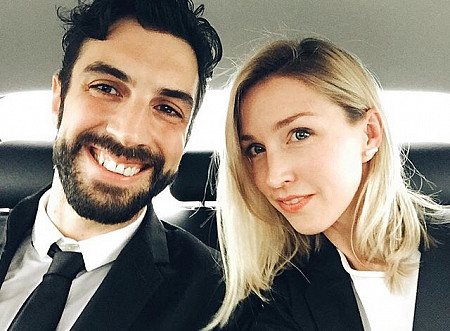 Our dear friend Donald Tetto died unexpectedly on May 3rd, 2018, at the age of 34. Donald worked at White Whale almost from our inception, from about 2004 until 2011.
He was the nicest, kindest, most wonderful person. We are so lucky to have had him in our lives, and we know that everyone who has ever known Donald shares these feelings with us.
We invite you to share your stories, photos, and memories of Donald, using the form below. Social media may come and go, but we'll keep this page up forever.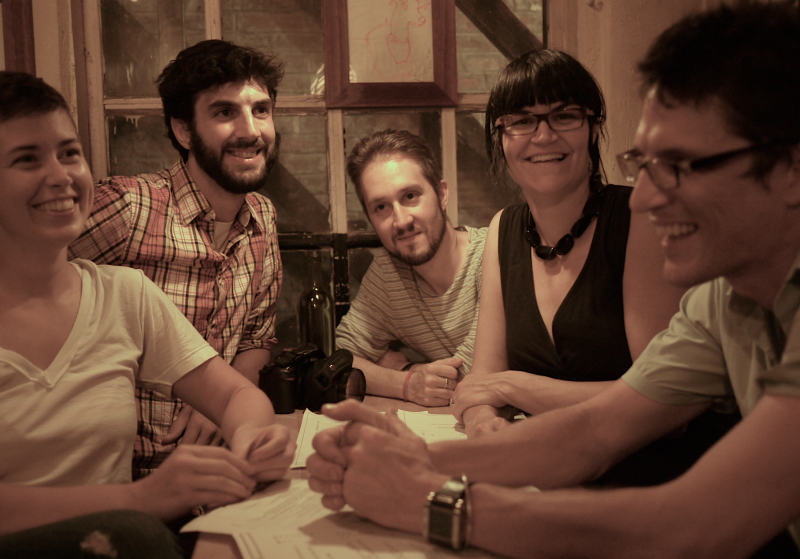 Jason Pontius
jason@whitewhale.net
With the rest of White Whale in New York City, around 2010, after we finished meetings with the New Jersey Institute of Technology in Newark.  
Donald took some great photos at NJIT, and I've already wasted a day or more trying to find them. :(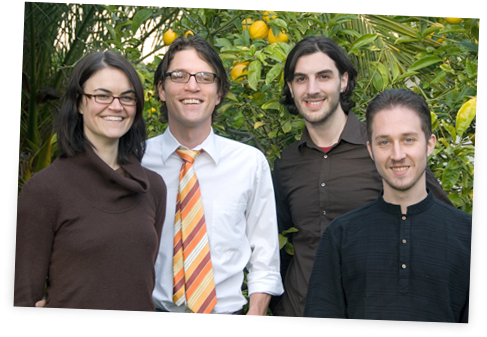 Jason Pontius
There is a funny story about this picture, which is a White Whale staff photo from 2007.
Donald took these pictures in my backyard using a self-timer, and they were all pretty good— this one was the best, but Donald's expression was wrong (his eyes were closed or something).
So D performed his own Face/Off-style Photoshop surgery and cut out his face from another pic from the same session, and stitched it on top of his face in this pic. It came out pretty great!
Jason Pontius
jason@whitewhale.net
Donald took our wedding pictures, when he was working with White Whale. I'm so glad he was able to come to the wedding; we would have invited him anyway, of course, but at that point in his life he was kind of awkward and shy, and I'm not sure he would have had a great time if he didn't have a job to do. His photos were, of course, exquisite, and we (and our kids) continue to look at them every day of our lives. All five of White Whale's employees were there, so we took this quick company portrait. (This is before Donald cut his hair and let his beard grow out, of course.) Just a few days before hearing that he'd died, I dug this photo out and was sharing it with the rest of the WW team.
Jason Pontius
jason@whitewhale.net
I remember driving with him in his Prius, and the passenger seatbelt alarm went off (I wasn't wearing my seatbelt). He said, very matter-of-factly, without looking at me: "I could turn that alarm off in the car's settings. But I leave it on, because I like people to wear seatbelts in my car." I put my seatbelt on.
Ever since then, I think about D anytime the seatbelt alert goes off in my car. Or any car.
- Jason