White Whale
Good evening.
We're a design, strategy, and technology firm serving colleges and universities around the world.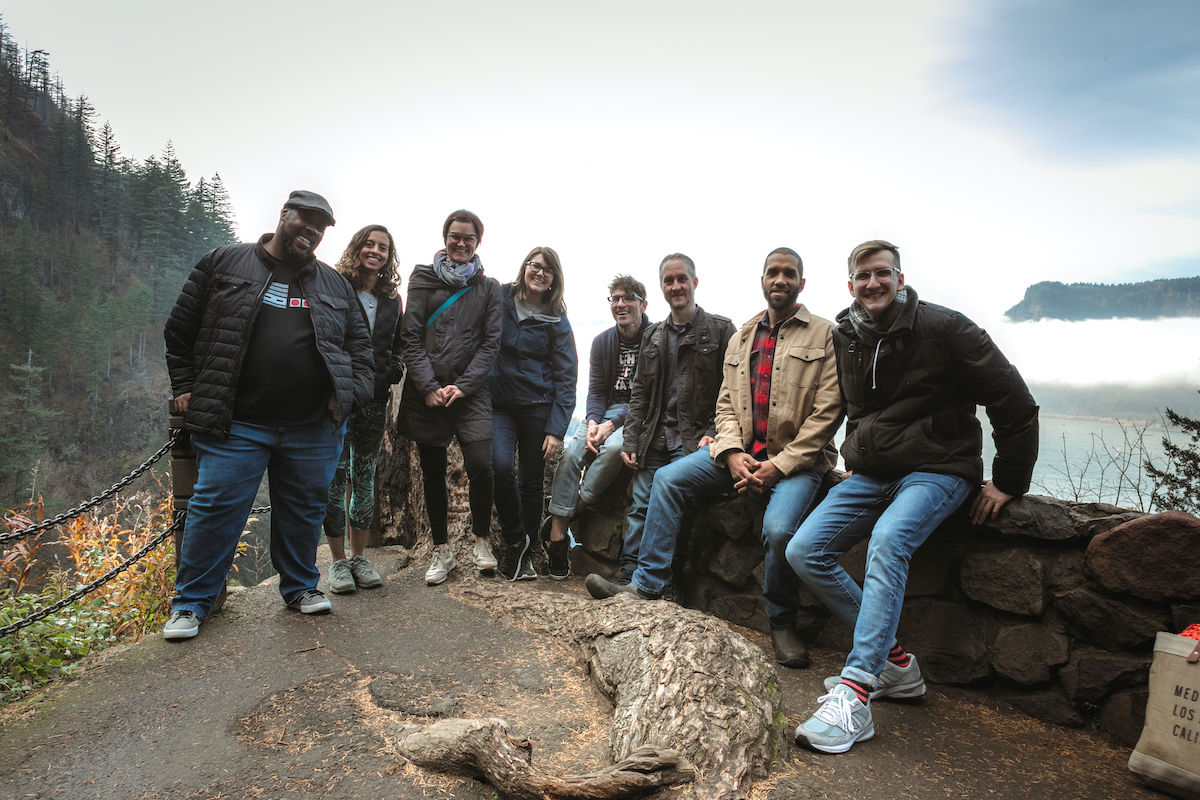 Design
We design and develop websites, brands, print marketing materials, user experiences, and big ideas.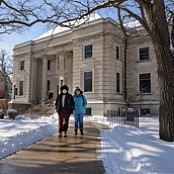 redesign and consulting
We redesigned the Beloit College website in 2019, and now provide ongoing communications consulting and editorial oversight.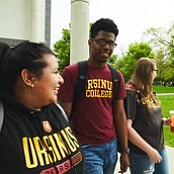 design refresh
We followed up our 2014 redesign of the Ursinus College site with a general sitewide design refresh earlier this year.
Strategy
With two decades of experience in higher education, there aren't many challenges we haven't faced before.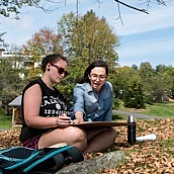 executive consulting
Marlboro College
We facilitated a faculty task force and the senior leadership team in reimagining major institutional change.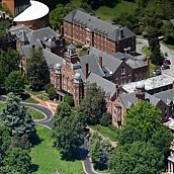 branding and communications
Randolph College
We branded and managed strategic communications for Randolph's innovative TAKE2 curriculum.
Technology
We are the developers of LiveWhale Calendar, a powerful and flexible web calendaring solution, and the LiveWhale content management platform.
We build tools that are easy and fun for the people who use them most: the staff, faculty, and students who make your school a great place to learn.
Our Clients
Here are some of the colleges and universities we've worked with on redesigns, and CMS or calendar implementations:
Adams State University
Adelphi University
Alma College
Angelo State University
Arkansas State University
Barcelona Graduate School of Economics
Beloit College
Bemidji State
Bowdoin College
Brown University
Bucknell University
Carondelet High School
Carthage College
Century College
Colby College
College of the Atlantic
Connecticut College
Connecticut State Community Colleges
Cornell College of Business
Dalhousie University
D'Youville College
Eastern Florida State College
Emory & Henry College
Florida Institute of Technology
Franklin University Switzerland
Henderson State University
Indiana University
Labouré College of Healthcare
Lewis & Clark College
Louisiana Tech University
Marian University
Marymount Manhattan College
Menlo School
Middlesex College
Monmouth College
Morehead State University
Mt. Royal
Mt. San Antonio College
Northeastern University Giving
New York University
NYU Abu Dhabi
NYU Shanghai
Oakland University
Our Lady of Lourdes School
Occidental College
Penn Medicine: University of Pennsylvania Health System
Portland Community College
Purchase College (SUNY)
Radford University
Randolph College
Rice University
Roosevelt University
Rutgers Law School
Saint Leo University
Santa Clara University
San Francisco School
San Mateo Community College District
Seton Hall University
Simon Fraser University
Southern Connecticut State University
Southern Indiana University
Southern Minnesota State University
Southwestern University
SUNY Brockport
Susquehanna University
Sweet Briar College
Syracuse Architecture
Texas A&M University
Texas A&M, Corpus Christi
Texas A&M, Galveston
Tarleton State University
Temple College
Temple University Beasley School of Law
Trinity College
University of Akron
University of Arkansas Medical Sciences
University of Calgary
University of California, Berkeley
University of Chicago
University of Florida
University of Houston
University of Louisiana, Lafayette
University of Louisiana, Monroe
University of Minnesota, Duluth
University of Minnesota, Twin Cities
University of Missouri, Kansas City
University of Melbourne
University of Oklahoma
University of Pennsylvania Law School
University of Pennsylvania School of Nursing
University of Victoria
University of Wisconsin, Eau Claire
University of Wisconsin, Whitewater
Ursinus College
Vanderbilt University
Virginia Military Institute
West Hills Community College District
Western Oregon University
York University, Schulich School of Business
Our Team
We're a small, dedicated team of creative problem solvers working from home offices in Oregon, California, New York, Michigan, Virginia, Georgia, and New Jersey.
Alex Romanovich

Technical Director

Alex has been indispensable to White Whale since its inception, becoming a permanent full-time employee in 2004 and taking the lead in the development of LiveWhale, our content management system. He is a graduate of NYU's film and psychology programs, an active writer and photographer, and a student of metaphysics.

Lisa Vinson

Support Manager

Lisa is a web developer with a passion for using code to find technical solutions to everyday problems. With previous careers education and human resources, her experience in helping people began long before she learned to code. A graduate of the University of Florida, she holds a B.A. in Sociology as well as an M.S. in Human Resources Management from Tarleton State University. When she is not in front of a computer, Lisa enjoys watching all things Gators sports and spending time outdoors.

Rachael Wilbur

LiveWhale Support

Rachael has a wide range of knowledge and background experiences from working in the fine art, media, and higher education professions. She brings together all her strengths and translates them directly into helping with clients. Born and raised in the midwest, Rachael now calls the Blue Ridge Mountains her home—where she will make any excuse to go explore. She is a mother, photographer, avid recipe tester, and a former barista champion.

Jason Pontius

President

A pathological multitasker, Jason is involved in every aspect of the website development process – from collaborating with our senior designer on design work to overseeing the care and feeding of the LiveWhale CMS. Jason first began exploring interactive design in 1997 as a complement to his graduate study in linguistics at the University of Chicago (where he holds a master's degree).

Sacha Webley

Senior Designer

As the lead designer for White Whale, Sacha works with clients to shape beautiful and usable experiences for the web. Born and raised in Oregon, Sacha left the state to study at Stanford University, where he received a BA in Art and Art History. A father of three small children, he now lives on a farm outside of Portland with his family, chickens, cat, books and oil painting studio.

Cindy Yueh

Junior Web Developer

As a former tutor, Cindy has found a perfect combination of her love of teaching and web development in White Whale. She leads the theming and implementation process for new LiveWhale Calendar clients, and assists with testing and accessibility compliance. Outside of work, Cindy enjoys all sports, gaming, building mechanical keyboards, and going on long walks with her sister's two dogs – Boba and Mango.

Isaac McGowan

Senior Developer

Isaac writes front-end code for the LiveWhale CMS, assists with other CMS implementations, and backs up our UI development team. He has developed and managed web applications since 1999, working on corporate teams as well as individually. Isaac lives in San Rafael with his wife and sons; his non-code interests include surfing, capoeira, and burritos.

Katie Compo

Project Manager

A compulsive list maker and professional organizer, it's Katie's job to shepherd projects from start to finish. She makes sure everything is on track, on budget and everyone is happy. She holds a Bachelor's from Alma College and a Master's from Michigan State University. In her free time, you can find Katie with a camera around her neck or enjoying the outdoors with her husband and dog.

Tonya Langford Moyle

Vice President

On top of managing White Whale's business affairs, Tonya works with clients on top-level branding and communications strategy – helping them get past organizational roadblocks and find ways to present web content to make sense to their multiple audiences. Raised in small-town Wisconsin, she headed east to attend Wellesley and then Brown, and then west to Portland, OR where she juggles work, kids, chickens, and a side-gig making napkins for her sister's restaurant.

Karl Hinze

Director of Product

Karl is all about bringing people together to make beautiful things. Besides being a designer and programmer in his own right, Karl also has extensive experience in higher ed as a student, faculty, and staff member. Outside of White Whale, Karl is a musical theatre composer, where he continues to feed his love of collaboration, art, and storytelling.
LiveWhale Calendar is amazing. We've run both in-house and competitor products over the years, but we keep returning to LiveWhale because it works. It's a rare example of something that just does exactly what it says on the tin. It's been a quiet workhorse of our site, and our experience has been nothing but positive.

Anthony Mannering | Digital and Online Channel Leader, University of Melbourne

White Whale managed what could be considered a complete cultural transformation of our communications in a gentle, collaborative, and dynamic way that left all of us saying to ourselves – How can we find a way to continue to work with these smart, thoughtful, empathetic and highly creative people?

Darron Collins | President, College of the Atlantic

Under intense pressure, White Whale managed to make our project fun. The WW team is a true Captain-Planet-style cast of characters… they all have their own areas of expertise, but it's magical when their powers combine.

Everyone we worked with was responsive, efficient, enthusiastic and relentlessly imaginative. I would recommend White Whale to anyone.

Kristen English | VP for Enrollment Management, Monmouth College

Our users and developers love how flexible the calendar has been. The LiveWhale developers are very responsive, extremely helpful and always going the extra mile to land on a solid solution. Overall, LiveWhale is flexible, easy to use, and a pleasure to work with.

Leticia O'Neill | Senior UX Designer & Developer, Brown University

As a new institution to LiveWhale, the CMS is great, but what has been more valuable to us so far was the work of the White Whale staff: understanding who we are, building out a site which communicates that, and guiding us to use our new website to the fullest.

Nick Mischler | Web Developer, Beloit College
Have a great idea swimming in your head?